OER Champions at UNM
The College of University Libraries & Learning Sciences at UNM celebrates faculty and staff who strive to expand the availability of educational resources for the benefit of all students. An open educational champion breaks down barriers to study by providing students with free, high-quality learning materials from a variety of sources. OER (Open Educational Resources) make it possible for instructors to reach beyond the textbook, to modify, adapt, and edit materials that expand the educational experience.
Dr. THERESE BACA-RADLER
I wish people knew how easy it was to gain leverage in collecting resources and putting them together and how much fun it is to really gain autonomy over curriculum.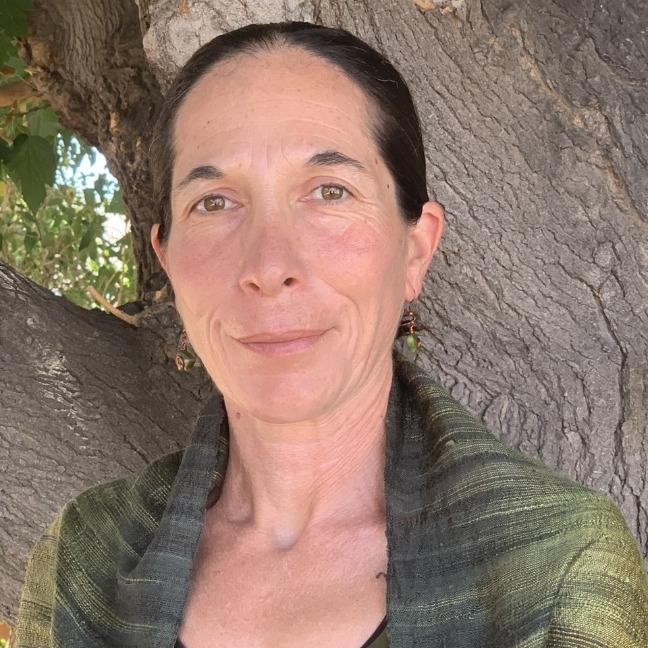 For Therese Baca-Radler, a part-time adjunct instructor who works in the First Year Experience program, open access materials are not only about a cut in cost they're about autonomy. Growing up, I loved being able to sit on the ground and look at encyclopedias, Baca-Radler said. I never really understood the difference between what was in the encyclopedia and what was another sort of resource book. Baca-Radler explained that resources people can access from anywhere serve a global purpose. An OER book expands a learner's knowledge exponentially and creating your own document for sharing has its benefits. I wish instructors would understand that feeling of accomplishment in the end when you have a little bit more autonomy over what is being presented, Baca-Radler said. I think more teachers would get on board and do it. It's a game-changer, people save money, and [instructors] to see the have autonomy they have over the curriculum.
Mr. CASH CLIFTON
I think OER is the future of education. I think that's where we're going.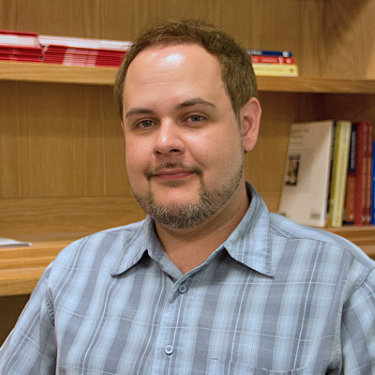 When he was a college student, Cash Clifton faced a $500 price tag for one calculus book he needed for a class. I found that absolutely horrifying, Clifton said. I started talking to administrators, wanting to know where is this money going and what is being done with it? Clifton, in his role as Director of Academic Communities and a Foundational Math Coordinator and Lecturer II, centers the academic needs of students, which includes keeping the costs of textbooks down. I think OER is the future of education, Clifton said. I think that's where we're going. Clifton explained that OER material is about lowering costs.I think things like OER and other movements to lower the cost of higher education, create fewer barriers to entry, Clifton said. I think [OER] is a very powerful tool to create equity in our society.
Dr. DAVID DIXON
The only material that I use is available to everyone.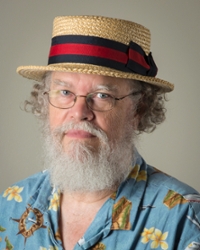 For Dr. Dave Dixon, a lecturer for the UNM Department of Economics, materials available to all just makes sense in the wake of COVID and now that his department offers a fully-online education in both major and minor degrees in economics. Access, no matter where you are, is important to Dixon. "Although my background is not in online education, and I'm not even actually a huge fan of online education, the fact is it's probably better than giant lecture halls." Dixon added that open source materials allows instructors to incorporate information, "without having to address the intellectual property issues." Of course, as professor teaching economics, OER is cost-effective. And one of the things that I've been looking at in terms of curriculum is things that are accessible and inexpensive to our students, so that we can, as instructors, can feel free to tailor the curriculum to our needs or to the needs of the students without worrying about them having spent 200 or $250 on a textbook.
Dr. Zachary Sharp
I don't want [my students] to have to pay [lots] of money for a book. Digital access is free, or low cost and everyone benefits.
Dr. Zachary Sharp is a distinguished professor in Earth and Planetary sciences and the Director of the Center for Stable Isotopes (CSI) within in the Interdisciplinary Science Co-op. Sharp is an early creator of open access materials. When Sharp decided to publish a new edition of his 2007 book, Principles of Stable Isotope Geochemistry, he knew he wanted to make the material available to anyone who needed it. A book signing moment led Sharp to this realization. [Someone said] "'Hey, can you sign copy my book? [I said] 'Yeah.' [It] was a Xerox copy. So when we finished with the first edition of this book, I got permissions for the rights to the book," Sharp said. "Since then, there have been over 35,000 downloads. There it is for all to use. Another benefit to OER is the ability to make changes to digital materials. The other nice thing about a digital book is you can change it all the time, Sharp said. You can change it all the time when you find mistakes or when you want to add new material. It's a living document.Dr. Sharp's textbook is available Open Access on UNM's Digital Repository.
OER Champions' stories were written and compiled by the OER Graduate Fellow, Marya Errin Jones.